Education
"Education is the most powerful weapon that you can use to change the world" - Nelson Mandela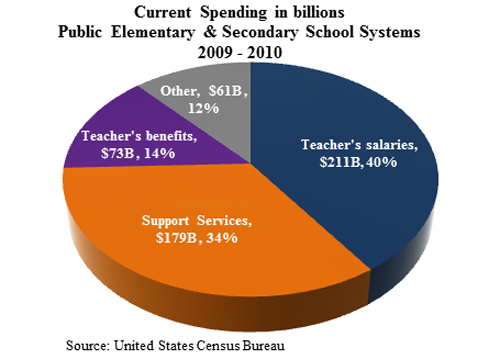 Did you know?
Only 40 cents of every dollar on K-12 education went to teachers' salaries in 2009.
34 cents of every dollar on K-12 spending went to support services in 2009.
Only 27 cents of every dollar spent on higher education went for teacher's salaries in 2009.
There were three million unfilled job vacancies due to skilled labor shortage in 2012.
Sixty-five percent of today's grade school students will end up in jobs that have not even been invented yet.
We can add $1 trillion to the national income by bringing our students' math and reading proficiency to South Korea's level, through added economic growth.
Total cost of complete K-12 education was $165,000 in 2010
Firing a K-12 teacher can cost up to $100,000.