Debt
"We don't have an immediate crisis in terms of debt" said President Obama and agreed by House Majority leader Boehner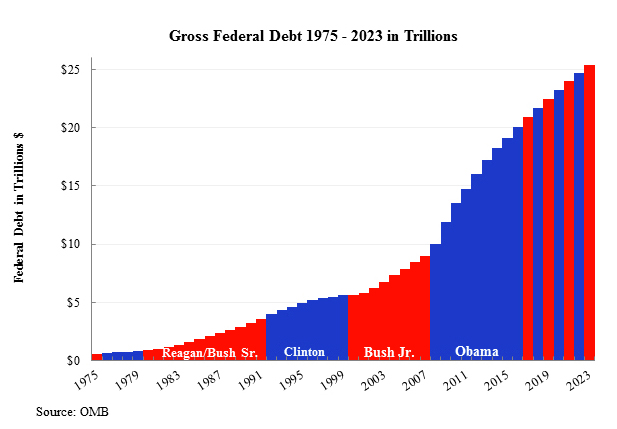 Did you know?
We have not paid any amount of principal towards the national debt since 1950 and do not have any plan to do so.
National Debt quadrupled from $1 trillion to $4 trillion during the President Reagan and George H W Bush tenure.
President Obama is expected to double the national debt from $10 trillion in 2009 to over $21 trillion by 2020.
Each American owes about $4,000 to the Chinese as of 2011.
We will be paying $5 trillion just in interest payment over the next decade.
One-in-five households had average student loan balances of $26,682 in 2010.